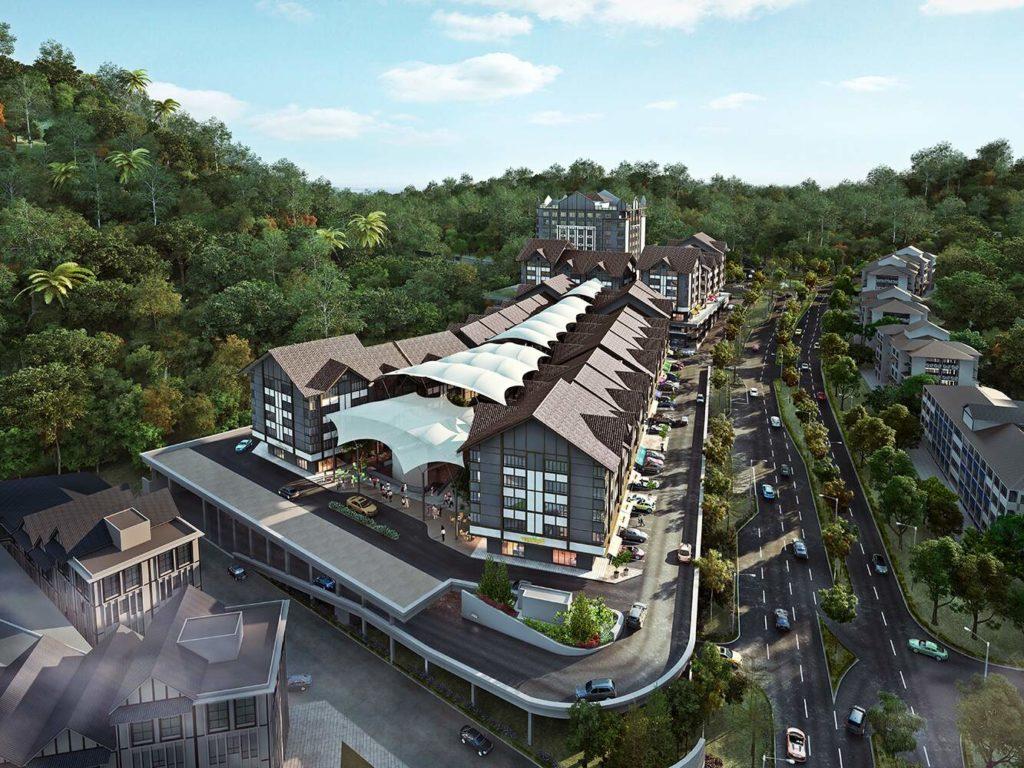 Planning a weekend getaway with your loved ones? Or just to relax while sipping on your favourite cup of latte, simply enjoying the cold breeze on the top of the hillside, with a twist of modernity? Start your engine and let's go!
Located at approximately 5,000 feet above sea level, Cameron Highlands, Pahang is a highly-visited holiday spot where tourists from all around the world come to experience a serene and peaceful get-away from the hustle and bustle of the city. Over the years, famous tourist attractions include tea plantations, fresh fruits and vegetables farmlands, gardens and nurseries, and of course hotels and resorts. Cameron Highlands is easily accessible by car via two routes – Simpang Pulai and the original road through Tapah. The Tapah road is great for travellers who want to enjoy the great view of scenery where you can take a quick stop at the Lata Iskandar Waterfall for a picture or two. 
To give Cameron Highlands a breath of newness, the latest attraction, Cameron Centrum is brought here to offer a whole new commercial experience to the locals as well as tourists. The new English Tudor-style development suited to the cool climate in Cameron Highlands of 22 to 25 degree Celsius during the day and 15 to 22 degree Celsius at night is also very promising to give its customers a feeling of being abroad. Cameron Centrum is located close to many famous tourist sites and attractions in Cameron Highlands, making it very accessible and convenient for its tourists. It is an establishment that currently consists of shoplots, with hotels and residential buildings in the near future. This is definitely a haven for shopping and sightseeing with breathtaking views of the natural surroundings. Another most recent tourist attraction in Cameron Highlands is a new floral park that has recently opened in November. Located in Kea Farm, Cameron Flora Park, is a visual treat for the eyes, and is definitely a picturesque spot that is perfect for those who love to take pictures for their Instagram. Walking into the Cameron Flora Park is like walking into a paradise of all kinds of colourful flowers featured in every corner of the garden. This is also a great spot for picnics – an all-girls' picnic trip, family and friends' picnic – you'll find yourselves surrounded by the beauty of the floral garden, not to mention the floral scent that you'll be sniffing throughout! Be sure to stop by Cameron Flora Park the next time you make a trip to Cameron Highlands.
In the past, tourists came to Cameron Highlands for a more laid-back environment with mostly natural surroundings, but recently, since the inception of Cameron Centrum, tourists can now enjoy nature with a modern twist. Major brand names can now be found at the property, such as Family Mart, MarryBrown, McDonald's, Starbucks, Billion Shopping Centre, The Coffee Bean & Tea Leaf and Baskin-Robbins, just to name a few. A giant clock tower is located in the center of the shoplots, kind of giving the Big Ben feels for its visitors. If Big Ben sounds unfamiliar to you guys, Google up okay? For those who love taking photos for Instagram, Cameron Centrum is definitely voted for being Instagrammable! The Centrum is developed in a way that much of its Highlands' character remains unchanged, where most of the English charms from its colonial past are still seen in the buildings. This is made so to preserve the historical value of the town, where it is almost like bringing their visitors to the nostalgic olden colonial days in a more modern setting. The vibrant lights, cool weather and English architecture of the building will give local tourists the little European atmosphere with a touch of magic right here at Cameron Centrum. 
Visitors and locals can now enjoy an upgrade in nightlife actions at Cameron Centrum. On its own, Cameron Highlands is not a hotspot for tourists if they are looking for a wild nightlife, though there are spots that cater to night drinking like pubs and bars. More business establishments are coming to the Centrum, and this is a new opportunity opening up for locals, visitors, as well as business operators. Really, what can beat a night of sipping a cup of hot chocolate with your loved ones with the cold breeze slightly blowing in your face, with your hands against the cup to find warmth, while you savour each sip of your favourite drink? After all, life is to be celebrated!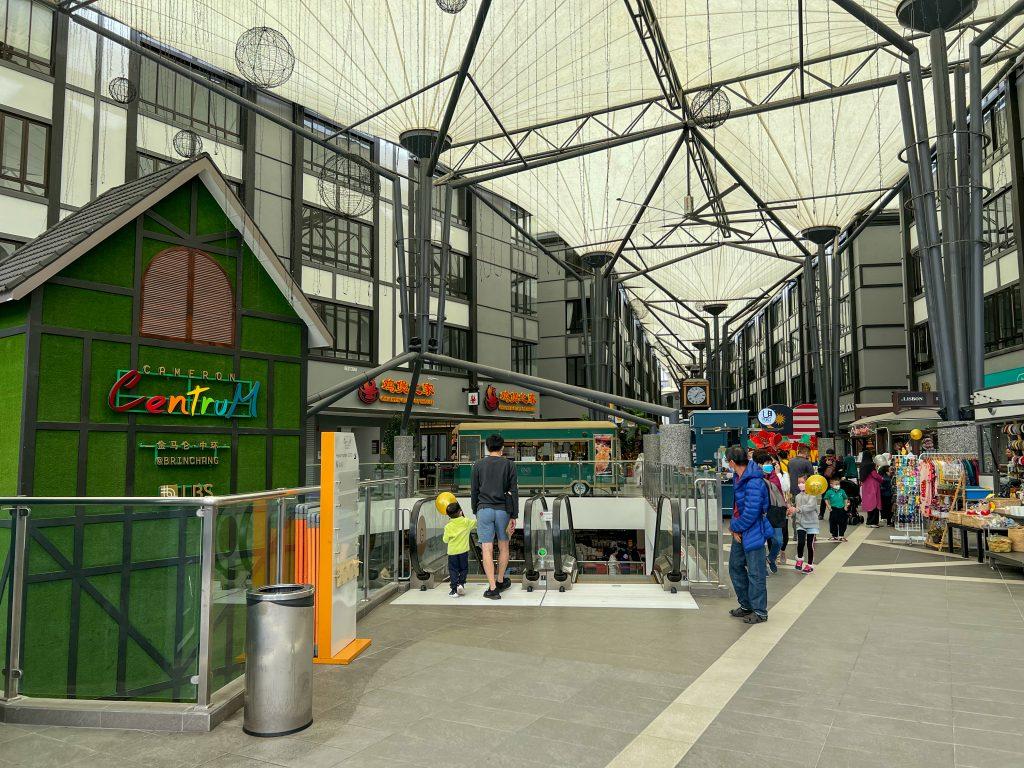 Cameron Centrum is going to be very hard to miss in the town of Brinchang. With an open boulevard concept, Cameron Centrum is set to be a benchmark for style, elegance and urban modernity in the town. The development is created to cater to these modern-day requirements, master-planned to attract both local and foreign tourists for a contemporary, modern and trendy destination for work, play, food and drinks, retail and more. It will be an all-in-one establishment – trendy stays at hotels and residential areas, shops, while open spaces and nature complement the other, carefully and mindfully built to attract and retain tourists. For a weekend getaway with friends and family, Cameron Centrum is the perfect place and it does not matter if you are in Cameron Highlands for a breath of nature or for an Insta-worthy holiday treat.
As the year 2022 is coming to an end with the Christmas season near, a short holiday trip to Cameron Highlands sounds like the perfect plan for a family and friends gathering. The year end season also means that sales are in full swing, so now is the time for all of you to splurge and pamper yourselves with a little of something good this year (Everyone deserves a treat for themselves every now and then!) Taking a holiday in Cameron Highlands is actually quite affordable compared to other holiday spots in the country. Cheap and good food is easily accessible in Brinchang Town, and in an end-of-the-year rainy season, hot pot steamboat dinner is highly sought after by tourists. If you do go to Cameron Highlands, please remember to treat yourselves to a hot pot steamboat dinner to mark your holiday. If you're feeling a bit expensive and are looking for something grander and more exquisite, go to Cameron Centrum for a fancy treat.