Looking to apply for a home loan in Malaysia? Here we've prepared a comprehensive and step-by-step guide on applying for housing loan in Malaysia. From understanding property and finance jargon, house loan calculator to learning about interest rate and credit score, we've compiled it all for you. 
Dreaming of a place you can call your own? Surely you've compiled Pinterest boards on how your future home will look like, the colour of its walls, and the choices of interior design? But before all that, how do you even secure a mortgage for your dream home?
Let's face it, dreams don't come cheap. Unless you're a millionaire or have a trust fund, chances are you're going to need a home loan. Applying for your first one may seem daunting, but don't worry. We're here to guide you with a comprehensive guide on how to apply for housing loan in Malaysia and turn your dreams into reality.
This guide will be categorised into four parts: Before Applying, Actually Applying for it, After Applying, and some extras tips to help you secure your loan.
A. What to do before applying for a home loan?
First things first, if you've already found your dream home, you'll want to know the maximum amount you can borrow based on your income and existing debts. If you haven't chosen a place yet, it's a good idea to first figure out a mortgage range with monthly repayments you can afford.
Our  house loan calculator will be able to do these for you.
How much you can borrow is basically known as the Loan-to-Value (LTV) ratio or the margin of finance. In Malaysia, it's quite common to get around a 90% LTV for residential mortgage or home loans. There's even a "Malaysia My First Home Scheme" (Malaysia Rumah Pertamaku) that gives qualifying first-time homebuyers a 100% LTV, meaning they can get a full loan.
Keep in mind that your LTV is affected by several criteria, like whether you are buying for investment, if you have more than one existing house loan, and so on. Aside from financing the property, it's good to keep in mind that banks also sometimes allow up to 5% of additional margin of finance on the loan to finance things like valuation costs by the borrower, i.e. you.
The mortgage you take from a bank is the total amount you've received to finance your home (also known as the principal amount) plus the total interest payable. Each month, part of your monthly payment will go towards paying off the principal, while the other goes towards interest on the loan. Interest is what the bank charges for lending you money.
What are the different types of housing loans in Malaysia?
That's right, there are multiple types of property loans. Each home financing package or plan is different and has different benefits. You'll want to pick one that best fits your unique financial needs.
1. Basic Term Loan:
A simple and basic that isn't as flexible as other loans. This basically means you won't be able to reduce the loan period, thus the loan interest, by making advance payments.
2. Semi-Flexi Loan:
As its name suggests, this loan is more flexible if you want to save money in the long run. If, for example, you came into some extra cash and wanted to pay more in a certain month (thus reducing your loan period and your loan interest).
3. Full-Flexi Loan:
Similar in nature to Semi-Flexi Loans, but with the added benefit of being able to withdraw any advance payments at any time with no extra charges. This flexibility is known as an overdraft facility which is definitely worth looking into as it has its pros and cons.
4. Islamic Home Loan:
Looking for Shariah-compliant financing? There are a few types, but unlike the above three conventional loans, an Islamic home loan works on the basis of interest-free transactions, following the Murabahah concept under Shariah Principles.
5. Fixed Rate Loan:
As its name suggests, this one has a fixed interest rate throughout the whole loan tenure. If you're worried about floating rates, then this is a good option for you.
Get more details on all these types of home loans here.
What is the housing loan interest rate in Malaysia?
Most loans have variable interest rates and the interest rate is tied to the Base Rate (BR) of banks. The lower the interest rate, the better it is for you. Some packages offer fixed interest rates that don't depend on the BR (see Fixed Rate Loan above).
Base Rates or BR is basically an internally-derived interest rate that the bank refers to before deciding on the interest rate to apply to your home loan amount. It's conceived based on how much it will cost the bank to lend you the money.
With Islamic Loans, instead of interest rates (Riba), there are profit rates. The bank buys something on the borrower's behalf and sells it back to the borrower at a profit. The idea behind this is financial justice, with the aim of creating a balance for the net a profit or loss between the lender and the beneficiary.
Read more: What to know about Base Rate (BR), Base Lending Rate (BLR) & Spread Rate when selecting a home loan?
A copy of the purchaser's identity card
A copy of the title
A copy of the SPA
The latest assessment receipt
The quit rent receipt
The assessment receipt
Other relevant documents
What is Overnight Polic Rate (OPR) and how does it affect your property loan?
What's an OPR? The Overnight Policy Rate is the rate a borrower bank has to pay to a lending bank for the funds borrowed. This can affect the BR. 
Bank Negara Malaysia (BNM) cut the OPR in January 2020 from 3% to 2.75%, and more recently to 1.75% due to COVID-19 outbreak. This is good news for borrowers because the lower cost of borrowing for banks lead to cheaper home loans for consumers. In short, borrowers will benefit from either lower monthly instalment payments or shorter loan tenure. 
So what are the new lending rates in 2020? Major banks like Maybank, Public Bank Bhd, RHB Bank Bhd, CIMB Bank Bhd and OCBC Bank has reduced their BLR and BR by 50 basis point in May 2020.
If you want to find out more about how OPR affect your home loan, click on this to read more.
*Update: As of 6 July 2022, Bank Negara Malaysia (BNM) had increased the Overnight Policy Rate (OPR) by 25 basis points to 2.25 per cent from 2.00 per cent (11 May 2022).
What is a credit score and how to check it?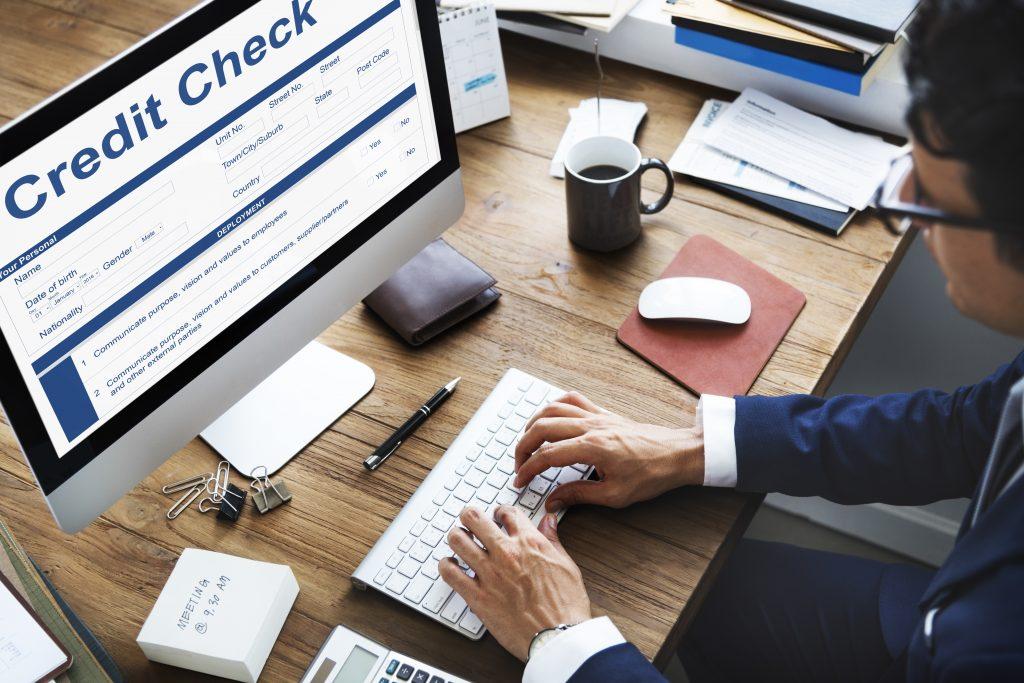 You've probably heard of this term, but what exactly is it? To put it simply, a credit score is what banks use to appraise the credibility of your loan application, including home loans and credit cards. The higher your score, the better your chance of getting a loan. But how do you calculate credit score? Unfortunately, there's no fixed formula to this as different credit agencies have their own ways to assess every individual's credit score. However, there are a few factors that these credit companies look into:
payment history
credit mix and loan amounts owed
length of credit history
new credit applications in the past 12 months
legal track record
In order for your credit to be scored, you need to build a credit history — a record of your debt payment. When applying for loans, banks want to be able to see that you are responsible when it comes to paying back your debt and one easy way of building a credit history is by having a credit card. Your credit history will then be compiled into a credit report and these reports will define your financial health, which helps banks to decide if you're good at managing your finances and if they should approve or reject your loan application. 
In Malaysia, most financial institutions will refer to both the Bank Negara's Central Credit Reference Information System (CCRIS) and the CTOS Data Systems Sdn Bhd (CTOS). Central Credit Reference Information System (CCRIS) under Bank Negara records your personal credit rating based on your credit history, that is, your outstanding loan/financing amounts in the past 12 months. This means making sure all your loan repayments (personal loans, car loans, credit card payments, etc.) are always on time, up to date, and within the right amounts. And then there's CTOS, a privately-owned agency that archives a person's or company's entire credit history (unlike CCRIS which reports your credit score over a 12-month duration). Check in on your CTOS credit score every once in a while as it has the added benefit of alerting you in case of fraud or any errors in payment.
WANT TO LEARN MORE ABOUT CREDIT SCORE? 

 Low credit score? Here's how you can fix it 

 Learn what a CTOS is and how it affects your home loan
How much can I borrow for a home loan in Malaysia?
If you're wondering how you're supposed to know this, we've got you covered. Simply calculate your Debt Service Ratio (DSR). DSR basically shows you your repayment capability based on your income and is a key factor that banks use to determine your borrowing power. Your DSR is calculated like this:
Total monthly commitment ÷ Net monthly income × 100 = DSR
For example, if your total monthly commitments (loan/financing and credit card debts) is RM2,300 and your nett income after deducting from EPF, SOCSO, and taxes is RM3,500, your DSR is RM2300 ÷ RM3500 = 0.657 or 65.7%.
Different banks have different thresholds for DSR. Generally, if you go over a certain percentage like 70%, this means you have too many commitments and the income criteria for the bank to give you a loan cannot be met because they believe you won't be able to keep up with all your monthly repayments.
B. What happens during the loan application process?
You've got the basics down and ensured that you have a good credit history. You also roughly know how much you're eligible to borrow. Now all that's left is to choose a bank. 
Which bank is best for housing loan in Malaysia?
While it would be great if you could walk into any bank and get exactly what you needed on the spot, it's just not possible. When it comes to banks, it's not a "one size fits all" situation.
The bank you choose is dependent on the type of loan you feel is best for you. And "the best" is subjective; look at the different rates, packages, terms and conditions. This is a long-term commitment, so you'll want to look into who gives you the best service.
One advice we can give is don't be afraid to shop around. Research the different loan packages. Make appointments and speak with different mortgage bankers or loan officers. Find one you're comfortable with and one who is experienced and takes the time to understand your unique financial needs.
Then, together, you can confirm the type of loan you want and submit your documents as part of your application.
What are the documents required when applying for housing loan?
The last thing you want is to walk into the bank empty-handed. When applying for a property loan, there are a few documents that you need to prepare prior to your meeting:
The property booking form
Identification documents (copy of your IC/Passport)
Salary slips (up to 6 months)
Bank and EPF statements
Income tax receipt/tax form
Read more about these steps here and here where we detail the main scenarios that often lead to a loan rejection.
C. What happens after you have submitted a loan application?
Now what? Easy. If your loan has been approved, celebrate! But not too much and not too expensive, because you're now in debt. But you've secured your property and that's definitely a cause for celebration.
What if my home loan was rejected?
There, there. It's not the end of the world. Oftentimes, it's not you — it's the bank. Perhaps your DSR was higher than that specific bank's maximum allowable DSR. It could also be that something went wrong with your documentation. 
Nevertheless, not getting that bank loan approval can set you back approximately three to six months from applying for another. If you've calculated your DSR (see above) and gotten a low enough value, you should be fine. However, different banks have different thresholds so that calculation is just an estimate.
But not to worry — we've got four handy tips to help you out with your next application. 
If you want to go in with an increased chance of a home loan approval and without doubts or worry, check out our home loan eligibility calculator to increase your chances of getting your mortgage approved. 
In the meantime, check your home loan eligibility using LoanCare and find out if you be able to secure a mortgage from up to 17 banks across Malaysia.
Should I pay off my home loan early?
We're loving the proactiveness here. It's great that you're thinking of this. Having less monthly instalments is a compelling goal, but sometimes, it's not the best financial decision. An example is if your bank imposes penalties for settling your mortgage before your lock-in-period expires. Another reason would be if you're covered under a mortgage insurance and want to retain this financial buffer.
So, when is it a good idea? When you've done the math and you're sure that you'll be saving on your loan interest payments. An early settlement a few years before your loan tenure of 35 years could result in thousands saved!
How do I pay off my home loan early?
We're glad you asked. There are a few ways you can do so:
Refinancing to a shorter-term loan.
Make a few small, additional payments throughout the year.
Make a large capital repayment.
Each way has its pros and cons. Get more advice on each one, as well as further explanation on whether you should pay off your home loan early here.
D. How to improve your chance of getting a mortgage
Before we send you off on your merry way to start your home loan application, here are a few handpicked tips that we feel could be quite helpful depending on your predicament or needs.
How do I pay off my home loan early?
Thinking of getting a home with a significant other? An attractive prospect! This means you'd be able to get a larger loan (equating to a dream home on the higher, grander end). You can do this with two or more people and all the joint loaners will need to be between the ages of 18 and 60 while applying.
However, there are some stumbling blocks and pitfalls awaiting this path. Read through our list of four things to consider before applying for a joint loan – there are even tips on how to bolster one's borrowing profile if your spouse, friend, or relative is self-employed.
Can a foreigner apply for a housing loan in Malaysia?
Malaysia is a melting pot of people from all over the world! It's no surprise that we have expatriates looking to buy property here, whether to retire or embark on a new journey. Foreigners can legally buy property in Malaysia, but there are some criteria regarding the types of property you can buy. This is just the country's way of ensuring expat buyers don't buy up the cheaper real estate meant for locals. Each state sets a minimum price; for example in Kuala Lumpur, the minimum price threshold is RM1 million. Overhang properties (properties in the market where supply outstrips demand, usually new projects like luxury condos) are set at RM600,000.
Now, how easy it is to get a loan in Malaysia will largely depend on your personal situation. Many foreigners are here as part of the Malaysia My Second Home (MM2H) programme*. If you have this, there shouldn't be any problems with applying for the various loans mentioned in this guide as the programme is well established and government-backed.
If you're not under the MM2H programme, then your ability to get a loan from a Malaysian institution will depend on what type of property you want, your current financial situation, as well as how much of a deposit you are able to give. A good real estate agent will be able to help you out as well as Mortgage Officers in banks.
*Do note though that the MM2H programme has been temporarily suspended to allow the Ministry of Tourism, Arts and Culture (MOTAC) and related agencies to "comprehensively review and re-evaluate the MM2H program since its inception in 2002. The suspension is in line with the Government's decision not to allow foreigners to enter Malaysia following the outbreak of COVID-19" – but we hope to welcome you soon. 
How does Covid-19 affect home loans?
With the economic impact of the pandemic and the various movement control orders (MCO), Bank Negara Malaysia (BNM) has made quite a few changes. From moratoriums on home financing repayments to reductions in base rates (BR) and new lending rates by Malaysian banks, read all about it here.
Seeing how Malaysia banks have started tightening their lending policy, it might be a bit more difficult to secure a housing loan in the future. Don't worry though, if you have a strong credit rating, your chances of getting one is still high.
To make things easier for you during this unprecedented time, consider getting an experienced banker when submitting loans. He or she will be able to give you the best advice and increase your chances for loan approval.  
Our parting advice is, if you're at a loss or if you need more guidance – fret not. A good real estate agent will be a reliable source of help. Most times, these are professionals who understand that not everyone speaks that property lingo. Remember, there are no dumb questions, so ask away. In the meantime, build up your credit score, learn about the different types of property loan, research on the current housing loan interest rate and check your home loan eligibility using house loan calculator to increase your chances of securing a loan.
DID YOU KNOW…
 Aside from home loan, you can utilise EPF withdrawal money to purchase a house

 There are a few important rules you have to follow to get your home loan approved

  What is home loan refinancing? Here's our comprehensive guide