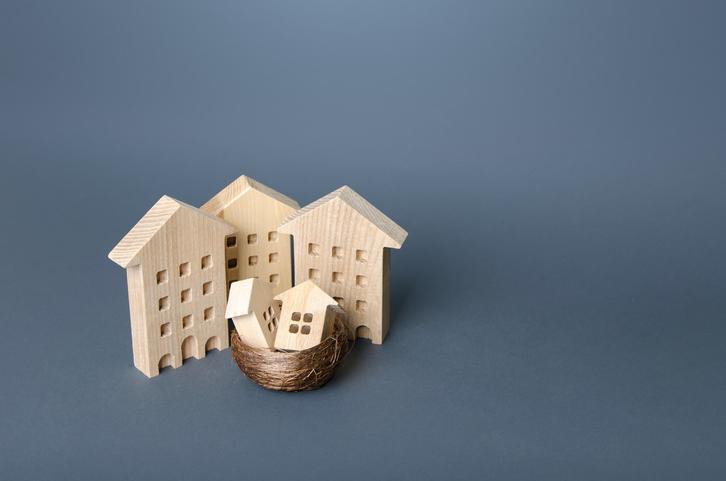 If you are new to the property world and are planning to buy your own housing property, then you might want to know the difference between affordable housing and luxury housing first.
There are obvious distinctions between the two, so it is always a good idea to identify them beforehand to select the best housing property that meets your needs.
Here is a helpful comparison to know between affordable housing in Malaysia and luxury housing:
The Price between an Affordable and Luxury Housing
The price of affordable housing in Malaysia and luxury housing is one of the most obvious differences between the two.
When it comes to shopping for a new house, affordability should be at the top of your list. Hence, an affordable home is what you should be looking at.
Typically, the prices of affordable homes for sale in Malaysia today range between RM 200,00 to RM 380,000.
However, based on Malaysia's property outlook in 2023, it is expected that the affordable price range of affordable housing for sale in more popular locations is around and under RM 500,000.
Luxury homes in Malaysia, on the other hand, often begin at RM 500,000 and can scale up to millions of ringgit depending on the property type such as penthouses to bungalows.
The Investment Value of Affordable and Luxury Housing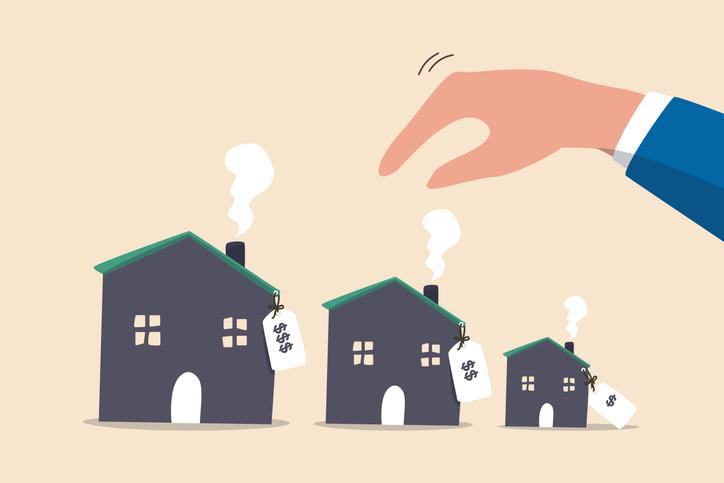 If you are interested in buying property, then of course you will need to know the investment value of the property that you will be investing in for your future.
If you are looking for a safe and steady income to reap from your property investment, then you might want to go invest in affordable homes for sale.
This is because affordable housing is known to offer more consistent rental income as most of the population in the country who can only afford to rent prefer this option.
People today are mostly on the lookout for affordability and as long as they have a roof over their heads and their basic needs are met, renting an affordable home is the ideal choice for them.
However, luxury homes in a posh location that come with luxurious facilities and premium features do have an added advantage compared to an affordable home.
This is especially if you wish to one day sell off your property at an even better price to those who can afford it.
The Space of an Affordable Home vs Luxury Home
Another reason why a luxury home is more pricey compared to an affordable house for sale is the fact that it has a larger floor plan.
Luxury homes are no doubt so much more spacious and come with large master suites, expansive kitchens and massive bathrooms as well as other additional rooms like a theatre room, gym or gaming room.
Today, affordable housing developments are built and designed more for 'cosy practicality' rather than ultra-spaciousness to meet the demands of the growing middle-income population.
An affordable home though more compact still includes all the basic amenities of a home to meet your needs.
The Location of an Affordable Home and Luxury Home
Luxury housing projects are typically developed in more strategic locations such as major townships with vast areas, expansive greenery as well as better accessibility.
Apart from that, being located in a prime location gives luxury housing easy access to hot spots, essential amenities and other conveniences.
Affordable housing projects, on the other hand, are normally developed outside of popular townships and locations and are known to be located in less-than-promising neighbourhoods.
Sometimes, affordable housing projects can also be located quite a distance away from amenities and hot spots such as schools, banks, shopping malls and others.
The Amenities and Security of Affordable Housing vs Luxury Housing
Affordable housing developments in Malaysia today normally come with basic facilities, nearby essential amenities as well as security measures.
Compared to affordable housing, luxury housing, however, offers top-notch features, from exclusive facilities to premium amenities for the high-end lifestyle where everything you need is within reach.
Apart from that, luxury homes also have a more elegant exterior as well as come with additional perks that an affordable home might not have, which include better quality security such as a smart security system.
'Luxury' Affordable Housing Projects to Meet All Your Needs & More
Though living in a luxury home seems out of reach for many of us, today, there is such a thing as 'affordable luxury'.
Here at LBS Bina, we are known for building and designing high-quality and affordably-priced houses that inspire and enhance community living.
Besides that, we also keep up with the ever-evolving trends in architectural design, giving homeowners not only comfortable living spaces but also beautifully designed homes that look luxurious.
Now, it is possible to have a taste of luxurious living at an affordable price tag with our affordable homes.
To learn more about our affordable housing projects, check out LBS Bina's website now!