The development of residential properties in Malaysia has increased in recent years to meet the demands of enthusiastic property investors and interested homebuyers.
Various kinds of residential properties can be found in Malaysia that are developed to meet the different needs and lifestyles of the growing population.
One type of residential property, in particular, such as the townhouse in Malaysia, though less popular than the condo or apartment, is slowly gaining recognition as a property to look out for.
Today, many people are thinking of buying a townhouse in Malaysia because of its uniqueness as a residential property.
What is a Townhouse Property?
You are probably here because you want to know more about townhouses in Malaysia. So, let's get started.
Townhouses go way back to Europe's 17th century and were mostly found in city and town areas at that time, as its name suggests and are resided by aristocrats and wealthy families.
They were widely popular back in those days to accommodate the high density and growing population of citizens in the area.
Today, a townhouse in Malaysia is a terraced residential property with a small footprint and multiple floors that are at least two storeys but can also go up to three or four storeys and is usually built in rows of four or more.
A townhouse shares a wall or two with another adjacent property and each will have its own separate entrances and may even have a front lawn and backyard.
What's the Difference Between a Condo, an Apartment and a Townhouse in Malaysia?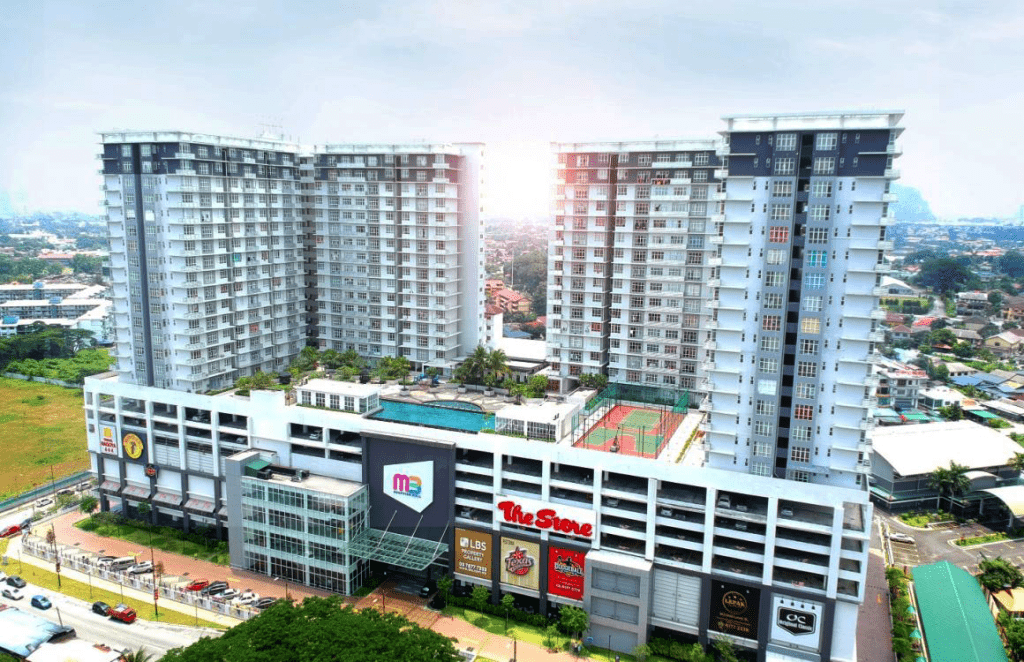 A condo and an apartment are high-rise residential properties but what usually sets them apart is the ownership. Whilst a condominium is where different individuals own each unit, an apartment building, on the other hand, is owned by a corporation or a single person.
Besides that, the difference can also be seen in terms of facilities whereby condos are known to have more variety of facilities and are considered more luxurious compared to apartments.
Unlike a condominium and an apartment, a townhouse in Malaysia is a hybrid and somewhere in between being a high-rise property and a terrace house. However, they also come with strata titles of ownership just like condominiums and apartments.
This means that living in a townhouse in Malaysia requires specific maintenance and upkeep to be shared amongst its residents.
The Benefits of Buying a Townhouse in Malaysia
If you are interested in buying a townhouse in Malaysia, you should know the pros and cons of owning one beforehand.
So, here is what you need to know:
A Townhouse Offers More Privacy
Compared to living in a condo or apartment where you are sharing a common entrance with other residents, a townhouse in Malaysia offers the same kind of privacy that a landed house would, even in a shared development environment.
The Price of a Townhouse Can Be More Affordable Than a Landed Property
Today, you can find a townhouse for sale in Malaysia that is more affordable than a landed house. So, if you would like to enjoy a few of the perks that a landed house has to offer, a townhouse might be another option to look at.
Living in a Townhouse Means You Get to Share the Costs
As mentioned, a townhouse in Malaysia is a stratified property where facilities are shared, including repair and maintenance costs.
This means that you won't need to shoulder the burden of costs on your own or worry about doing the maintenance and upkeep yourself.
The Drawbacks of Buying a Townhouse in Malaysia
Though buying a townhouse in Malaysia has its wins, there is also some compromise that comes with it.
Some of these drawbacks include:
Owning a Townhouse Comes with Some Restrictions
Sometimes, one of the things we enjoy in life is freedom, and this includes having the freedom to renovate your home however we like.
Unfortunately, having a shared development agreement, there is a limitation in terms of how you would like to renovate your townhouse in Malaysia.
Your Privacy is Limited if You Live in a Townhouse
Though living in a townhouse in Malaysia does offer some privacy, it is not the absolute kind of privacy that a landed property offers as a townhouse is a 'shared' building between residents.
Living in a Townhouse Might Be Inconvenient For Some People
This is because a townhouse has multiple floors of two or more storeys, which you may not find convenient, especially if you have elderly family members living with you.
Then again, these are all just minor considerations to take note of if you still desire to buy or live in a townhouse in Malaysia.
There is definitely a novelty about townhouses that capture the heart, and if your dream home has always been a chic London-style inspired home, then a townhouse will be perfect for it.
Where Can I Find New Townhouses For Sale Near Me?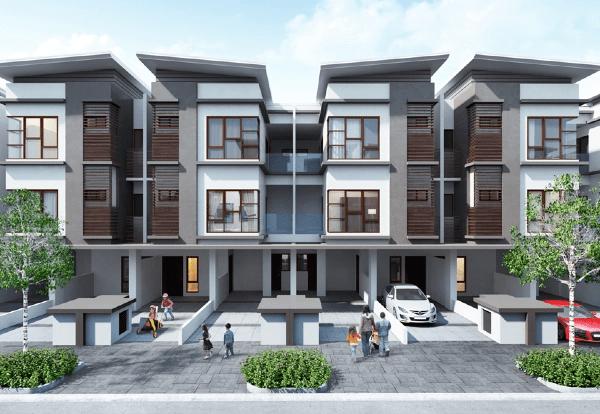 If you are thinking of buying a townhouse in Malaysia, we suggest you check out the current LBS townhouse projects that are available.
LBS is one of Malaysia's top property developers, building not only high-quality homes but also creating thriving communities through our projects.
To find out more about townhouse projects in Malaysia, visit our website today.