Despite the National Economic Policy or NEP turning 50 this year, many are still unfamiliar with Bumi Lot and how it can benefit them. Here, we unveil the important things to know when buying a Bumi Lot.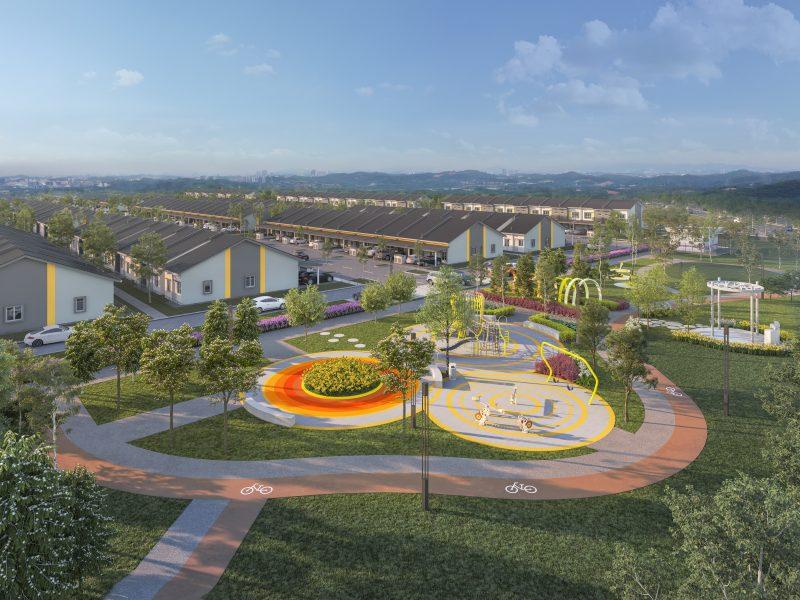 As Malaysians, we all know about the New Economic Policy (NEP). The policy, which was adopted in 1971, included the creation of the Bumi Lot quota. These are units of land or property, which can only be purchased and owned by Bumiputeras.
With the aim of increasing the percentage of land ownership by Bumiputeras in Malaysia, at least 30% of property including housing developments had to be allocated to Bumiputeras. This applies to both residential and commercial property.
However, all land matters under Malaysian law fall under the jurisdiction of State Authorities. Therefore, the Bumi Quota differs from state to state. For example, the Federal Territory of Kuala Lumpur has the Bumi Quota set at 30%.
If you are interested in purchasing a Bumi Lot, we've outlined the important things you need to know below.
What is the difference between Bumi Lot and non-Bumi Lot?
A Bumi lot is cheaper than a non-Bumi Lot, usually by at least 5% all the way up to 15%. This is due to the Bumi Discount, which is a mandatory minimum discount offered to Bumiputeras on property.
As mentioned earlier, Bumi Lots can only be purchased and owned by Bumiputeras. However, it can be sold to non-Bumi. Do note that it will not be easy as it is a lengthy process and involves many procedures. In the majority of cases, these purchase requests are rejected.
It is also important to note that Bumi Lots are not the same as Malay Reserve Land (MRL). The latter is also known as "Tanah Rizab Melayu" and can only be owned and held by Malays as stated under the Malay Reservation Enactment 1913.
State guidelines on Bumiputra quota in Malaysia
As is the case with Bumi Quota, land laws fall under the jurisdiction of the State Government and therefore a Bumi Discount will also differ between the various states.
Below is a summary of Bumi Quota and Bumi Discount in each state in Malaysia:
State
Bumi Quota
Bumi Discount
Perlis

30 – 50%, depending on State consent
Mostly are Malay Reserved Land

–
Kedah

Residential: 30 – 50%
Commercial: 30%

Minimum 5%
Penang
30% for all properties
5% for all property stages
Perak

State alienated land: 30%
Private land: 20%

Minimum of 5% discount except for low-cost property
Selangor

Residential: depends on State Constitution as per Lembaga Perumahan dan Hartanah Selangor's Blue Print Perumahan Selangor Darul Ehsan
Commercial: 60% for Low-Cost Commercial Units (S&P RM120,000) and 50% for other Commercial Units
Industrial (more than 10 acres): 50% for Low-Cost Industrial Units (RM150,000) and 40% for other industrial units

Residential: 7% (except low cost)

Commercial: 10%

Industrial: 10%
Kuala Lumpur
30% for all housing and commercial projects
5%
Negeri Sembilan
Minimum 30% for housing and commercial projects
10% (except low cost)
Melaka

Residential: 40% in Kesidang, Kota Laksamana, and Bandar Hilir. 60% in other areas.
Commercial: 35% in Kesidang, Kota Laksamana, and Bandar Hilir. 40% in other areas.

5 – 15%
Johor

40% for all residential, commercial, and industrial development with conversion approval before 11 December 2004
For residential with conversion approval after 11 December 2004:

– 40% for selling price < RM200,000
– 30% for selling price > RM200,000 but < RM300,000
– 20% for selling price > RM300,000
15%
Pahang
Minimum 30% depending on State Exco's decision based on the location of the project.
–
Terengganu
Private land: 30%


Surrender and re-alienation land project: 50%

7 – 7.5%
Kelantan
Mostly are Malay Reserved Land
–
What's the reasoning behind the Bumi Lot percentage in each state?
The percentage for Bumi Lots in different states is determined by the area population and planning made by local authorities. This may be the reason why some states have a higher Bumi Lot percentage and discount as they are more populated with Bumiputras and people who belong in the B40 income group.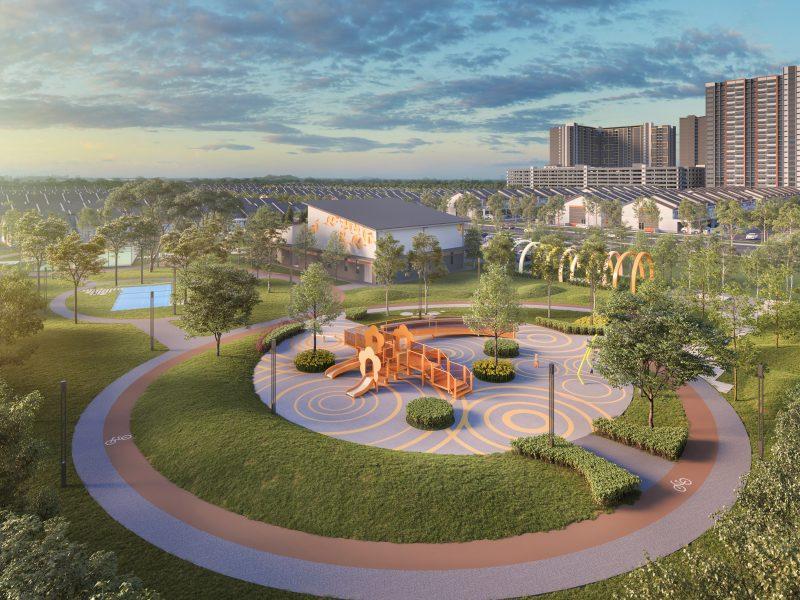 For example, there is a distinctive difference between the Eastern state of Terengganu and the nation's capital of Kuala Lumpur. Based on the Household Income and Basic Survey Amenities Report 2019 released by the Department of Statistics Malaysia (DOSM), the median income is RM5,545 while the mean income is RM6,815. Kuala Lumpur, on the other hand, has a median income of RM10,549 and a mean income of RM13,257.
These statistics are compounded by the fact that 97% of the population in Terengganu is Bumiputera compared to Kuala Lumpur's 40.32% Bumiputera population. With a higher density of low-income Bumiputeras in the state, Terengganu has a relatively higher Bumi Discount and Bumi Lot percentage of 7.5% and 50% (for surrender and re-alienation land projects) compared to Kuala Lumpur's 5% and 30%.
How can one's Bumiputera status be verified?
This is a tricky situation as the term "Bumiputera" is not defined in the Federal Constitution. However, one's Bumiputera status be verified via the following methods:
The 'Keturunan' column in birth certificates must reflect both parents of an individual to be a Bumiputera.
NRIC extracted from the National Registration Department.
Buyers who are looking to purchase properties should always ask developers if their properties are endorsed as Bumi Lots or are on Malay Reserve Land (MRL). Always check with the Land Office for various matters regarding the property before you decide to purchase.
Selling a Bumi Lot to a non-Bumi
As aforementioned it's a tricky process to sell a Bumi Lot to a non-Bumi. According to real estate negotiator Johanizam Mustakim, if there are unsold Bumi Lots, the developer will make an application for release at the local Land Office.
"The developer will have to provide a report and convincing reasons for the release. An example would be the lack of demand for the Bumi lot even after years of advertising. A certain fee will have to be paid. The fee is determined by local authorities but is usually in the form of a refund for the initial discounted amount. For example, if the Bumi discount is 10%, then that is the amount that will be paid to the state.
"The developer can appeal to the Land Office if the initial application is rejected. If successful, the non-Bumi buyer will have to reimburse the developer with the discounted amount from the initial purchase" he said.
An important detail to keep in mind is that a "released" Bumi Lot does not make it a non-Bumi Lot. Once the non-Bumi owner of the Bumi Lot chooses to sell to another non-Bumi, he will need to apply again for the Land Office's consent for the transfer of ownership.
Should you buy a Bumi Lot?
As with most things, Johanizam says that there are pros and cons to buying a Bumi Lot.
Pros of buying a Bumi Lot
Owning a Bumi Lot in a highly-populated Bumi neighbourhood such as Shah Alam, Banting and Sungai Buloh is a good investment as there is high demand if the owner plans to rent it out or sell it.
For Leasehold Bumi lots without restrictions, it is usually subject to easier approval by the Land Office when selling to a non-Bumi buyer.
Cons of buying a Bumi Lot
There is usually low demand for Bumi Lots due to the restricted market (Bumiputeras only). As The Real Estate and Housing Developers' Association (REHDA) revealed, this is especially true in urban and non-Bumi areas.
In terms of capital appreciation, Bumi Lots are slow to increase. This may be due to the low demand. Owners reap only but a small profit from the sale of their property and therefore, are not the best long-term investments.
It is hard to convince the Land Office to release Bumi Lots to non-Bumis. The majority of applications are rejected.
A non-Bumi owner will have to apply to the Land Office again if he chooses to sell to another non-Bumi.