Anyone who has ever bought a house knows that this can be scary. Sometimes you find out that the house is nothing like you wanted it to be, only to find out too late. That's why it's important to know which neighbourhood is the best fit for you.
The perfect house is not necessarily the one with the most
bedrooms
or
bathrooms
, not even the one with the biggest
kitchen
. It's the one that makes you and your family happy, and a happy house means a happy neighbourhood. Neighbours are part of our daily lives. They are part of the process of socialisation. Socialisation is the process in which we interact with other people.
How is a good neighbourhood made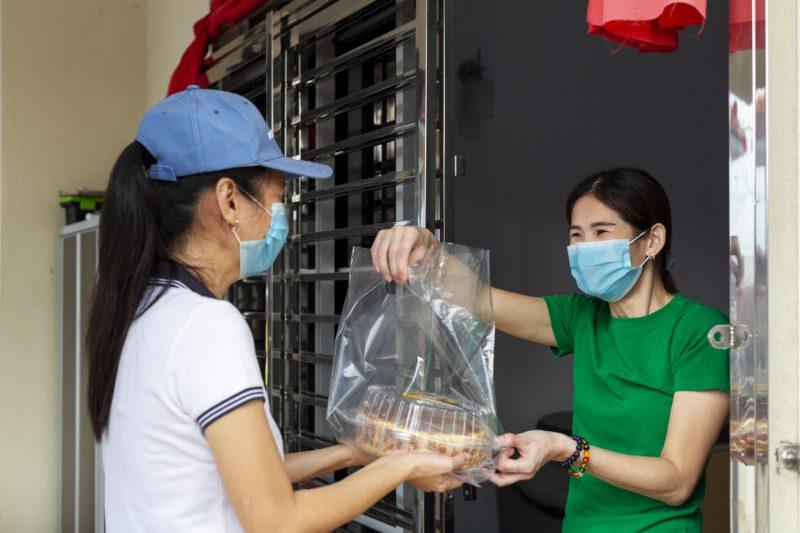 A truly great neighbourhood feels like it has been created with you in mind. It is well kept, quiet and there is a high level of pride shared by all the residents. Good neighbours enrich a neighbourhood. They check on each other during a crisis, organize charity events and cleaning days, and share tips for good deals. By the same token, bad neighbours can make life miserable. Through loud music or constant traffic, they can disturb the peace of a whole community.
Ask yourself if your new neighbourhood is suited to you. Neighbours represent an opportunity. Maybe you need what they have. Who knows, they may need what you could bring to them? Know that you are not alone in your neighbourhood; find out what the responsibilities of good neighbours are.
They say that the kind of company you keep can have a big impact on the way you live. The same goes for the kind of neighbours you have. A happy neighbour equals happy life. To have good neighbours, you must first become a good neighbour yourself.
What are the qualities of a good neighbourhood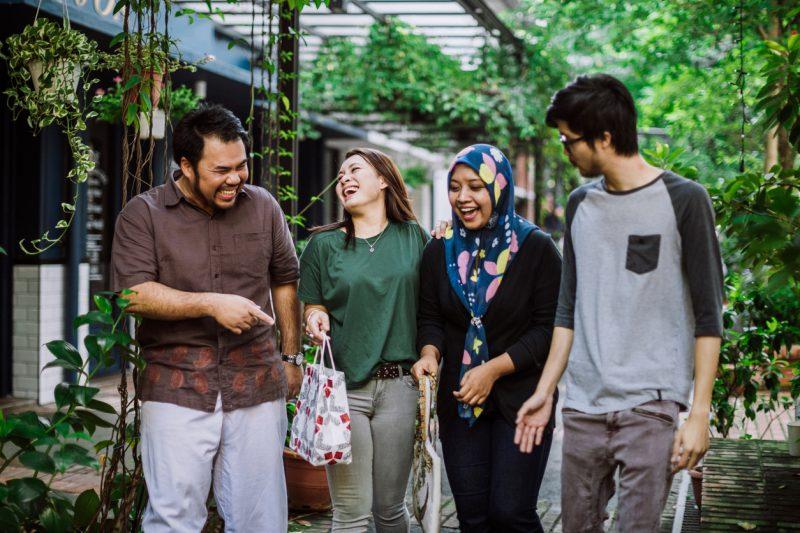 We are always trying to look for a good area to live in, a nice house, and most importantly, good neighbours. This will influence the decision to either move to the area or start looking for another area. To help you decide what your needs and wants are, we have compiled a list of 10 essential qualities that make a neighbourhood feel like home.
A good neighbourhood is a safe, friendly place where most people know one another. A strong sense of community and a commitment to family values help keep a good neighbourhood safe for children and women. This will take the worries off your mind if you are a single woman who is living alone or busy parents who are struggling to ensure their children are free from harm.
2. Convenient neighbourhood
There is a reason why a convenient neighbourhood is high in demand. Find everything you need to live a happier, healthier, better life. Convenient and easy-to-use neighbourhood amenities create a sense of community. A convenient neighbourhood park, schoolyards within walking distance, grocery stores, and other businesses are all examples of elements that enhance the neighbourhood feel.
The ability to freely explore the area on foot and easy access to public transit. Having both of these qualities makes for seamless travel. It's safe and easy to get around on foot or by bicycle; you can enjoy great places to shop, as well as diverse entertainment and cultural experiences.
What is good for the environment is good for everyone. A lot of property developers have started focusing on building
eco-friendly residences.
In Malaysia, green buildings are the next big thing and there are at least
17 certified green buildings in this country
. Green landscapes with trees and small parks can often add a lot of value and character to a neighbourhood. A new approach to living that is healthier for us, healthier for our children's children, and healthier for our world. Also, with parks just around the corner, you can wind down after a tiring day at work and you can even spend the weekend doing fun activities at the park with your family.
A well-designed community enables easy access to all types of amenities and facilities, which a good neighbourhood provides. These include supermarkets, healthcare centres, schools, higher institutions, services and public transportation systems.
Nearby healthcare centres
The quality of healthcare is very important. Medical staff that can respond to emergencies quickly and accurately will drastically improve your well-being. Proximity to hospitals and medical facilities also helps prevent falls and accidents in homes, providing families with more safety and security.
Nearby public services such as police and fire station
Locating your home near the police station and fire station is one of the most important steps to take for achieving this peace of mind. This is to ensure help can be reached on time when unexpected incidence happen. Not just that, being close to public services like parks, banks, and government offices make like more convenient as you do not have to travel far to get assistance.
Nearby schools and higher learning institutions
A neighbourhood that is within a hop, skip and jump from schools and universities has always been a winner. There is always a demand for properties located near these amenities. For example, an area that is popular with international schools will be swarmed by the expatriate communities, whereas an area that is a short distance away from higher learning institutions is preferred by local and international students. The demand for properties in an all-rounded neighbourhood will never stop as people are always looking to settle down in this area.
Nearby public transportation hub
The best way to get around the city is via an LRT or MRT. If you live near one of the main train lines, you are never far away from your next destination. Other than easier commute, it promises a far bigger surge in property value as it is for both buyers and renters. Even though you might pay a more premium price for living close to the main rail lines, you will get to enjoy seamless accessibility. If you're looking to buy a property in the Klang Valley, there are at least nine townships in the Klang Valley with the easiest access to LRT and MRT lines. In Cheras alone, there are more than
11 properties near MRT stations
while
in Subang Jaya there are more than 10 properties near LRT stations.
Not just that, Shah Alam also has become a favourite for people who want to live in greener, quieter surroundings and yet still have easy access to amenities. Six of
LRT 3 stations will be passing through Shah Alam
when it starts operation in 2024.
6. Variety of housing types
A good neighbourhood should have a mix of housing options, including low-rise apartments to single-
family homes
, for people who want different lifestyles. On top of that, it also should be able to offer properties from different price spectrums so people have more options according to their budget.
Different types of properties and houses in Malaysia
also come with different titles. Thus, homebuyers should be aware of the titles as they will affect property ownership and the transfer of ownership.
7. Interesting architecture and design, comfortable and appealing
Thoughtfully planned and architecturally distinctive, with a comfortable and appealing climate every day of the year. A neighbourhood with a mix of architectural styles, comfortable and appealing public places and good bones for future development is the kind of place you would love to live in.
8. Active community to solve issues in the neighbourhood
A neighbourhood where neighbours take care of one another, connect with their community and gather together to solve problems.
9. Friendly and welcoming neighbours
You can live more comfortably when you are familiar with the people on your street. That is why the best neighbourhoods are ones where you recognize everyone on your block. Get to know your neighbours, and they will be there for you when you need help.
We all want to live in a neighbourhood where we feel safe. A low crime rate can help you create a safe neighbourhood and take the worries off your shoulder. Do background research of your preferred neighbourhood before you decided to move there. You can talk to people who live within the area to get a glimpse of the neighbourhood.
How would you describe a good neighbour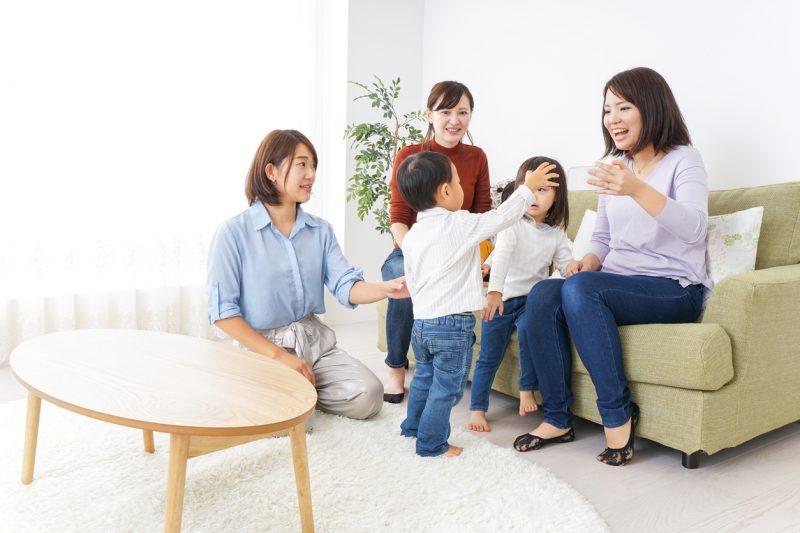 Good neighbours are some of the best people in your life. If you ever help someone carry in their groceries or lend a hand when they are in need, you are being an exemplary neighbour. Although some people think that neighbours are just random people who live on either side of your home, there are some traits that all good neighbours have. These six rules will help you become a better neighbour today.
Take the time to create good conditions and build relationships with all neighbours.
Every time a neighbour does something nice, he or she passes it on to at least two other neighbours.
Good neighbours can be friends, but they do not have to be best friends.
A good neighbour knows how to bring people together, forcing this neighbourly communication could end up hurting more than helping.
Neighbours that know how to respect people. Good neighbours teach their children what boundaries mean, literally and figuratively, by explaining where their property ends and their neighbours begin, and what rules are involved.
Good neighbours will be helpful during difficult times. Offer to help your neighbours with chores, even if it's just carrying in the groceries.
What are the responsibilities of a good neighbour
Being a good neighbour is as easy as being a good soul. If you wish to have a peaceful and safe neighbourhood, then be an ideal neighbour. This will not only teach you to live peacefully but also be responsible for your actions. The tips below are surely going to help you be a good neighbour.
Good neighbours keep the whole neighbourhood looking beautiful. By keeping up with basic yard work, making sure that the lawn is mowed, hedges are trimmed, and weeds are kept at bay.
Bring a level of security to a neighbourhood. When a neighbourhood has good neighbours, there tends to be less crime and everyone feels safer.
Continue seasonal maintenance. Neighbours who beautify their outdoor space with flowers and other greenery set an example for the rest of the street.
Actively participate in community changes and decisions. Caring neighbours stay informed about community issues and go to the polls.
Do not fight for the right to celebrate. The politest neighbours inform others of the gatherings and ask that they let them know if it gets too loud.
Be conscientious about outdoor decorations. Decorating for the holidays is a great way to spruce up your outdoor space, but make it a house rule to take down your haunted houses and fairy lights within a few weeks of the holidays.