Lunar New Year is just around the corner and as we enter the Year of the Tiger, here's what to expect. Known as the king of beast in China, Tiger symbolises strength, exorcising evils, and braveness. People born in the year of Tiger are extremely competitive and are often recognised for their courage and ambition. They are extremely generous with a drive to help others. Tigers want to win; however, they are also always seeking justice.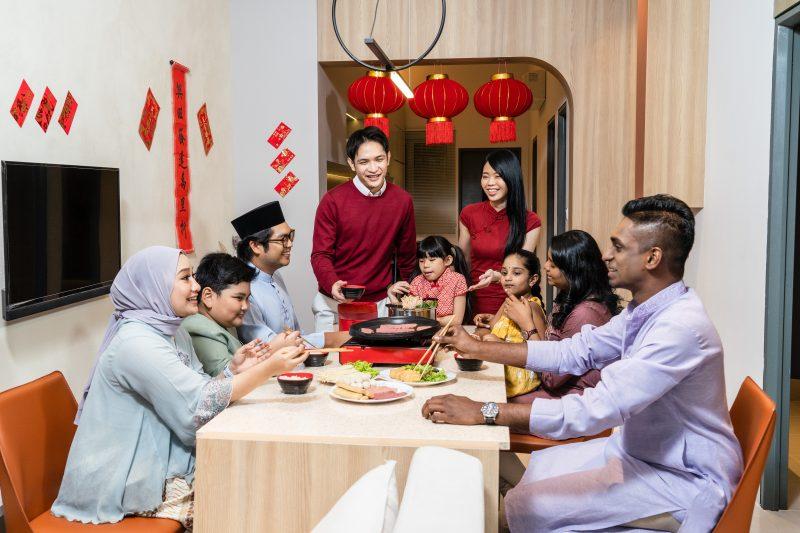 These values translate into making big changes in the Year of the Tiger. As we march into the new year with the pandemic still strapped to our back, the Yang energy associated with the Tiger will renew everyone's spirit and everyone will be fired up once again. Generosity is at an all-time high and it will be a year of risk-taking and adventure. LBS is cautiously optimistic that this will set new benchmarks and we will offer an even wider range of products and services to the market, as according to Tan Sri Lim Hock San, the Executive Chairman of LBS.
2022 will be the year where LBS adapts digitalisation in our operation, while continuing our aim to provide affordable homes for all Malaysians. This cannot possibly be done without the joint effort of everyone from all departments, and for that, we are eternally grateful and humbled by everyone's continuous support. This year, we hope to emulate the strength and ferocity of the Tiger, living life well and to the fullest while we continue fighting against COVID-19.
Despite the challenges we faced, we have managed to weather through 2021 with resilience and perseverance as a unit. We projected RM1.2 billion sales target but achieved miles ahead instead, at an astonishing amount of RM1.58 billion. Be rest assured that we are not resting on our achievements as there will be 14 new launches planned for 2022 across Klang Valley, Johor, Pahang, and Perak.
As a way to show our appreciation to our home-buyers, LBS has launched a Chinese New Year campaign called "Bring Happiness Home" where we will be offering Ang-Pows for our home-buyers. This is the ideal moment to secure your forever home and make this new year an auspicious one with LBS; the campaign will last till the end of February 2022.
We would like to take this opportunity to wish everyone Happy Chinese New Year. As we prepare to celebrate the Chinese New Year festivities, remember to remain vigilant and practice COVID-19 SOPs to safeguard our family and loved ones. May this new year bring us good health and good fortune. Wishing everyone a Happy New Year, may it be a year that outshines the rest! Stay safe and may we all be in high gear in the year of the Tiger!