Tan Sri Lim Hock San, executive chairman of LBS Bina Group Berhad (LBS), has been awarded the honourable title 'Ir,' joining the esteemed ranks of Malaysian professional engineers.
An 'Ir' must be registered with the Board of Engineers Malaysia and licenced to practise engineering in Malaysia after satisfying all of the prerequisites.
Board of Engineers Malaysia's President, YBhg. Datuk Ir. Ahmad Redza Ghulam Rasool said that as a statutory body, who register and regulate engineering profession in Malaysia, it had certified and approved Lim as a professional engineer bearing title "Ir." for his remarkable achievements and competencies in the engineering fields.
"With his vast experience and invaluable contributions to the engineering and construction industry, he has directly uplifted our nation in development sector. Tan Sri (Lim) serves as a shining example of a true leader, guiding his organization towards many success," he said.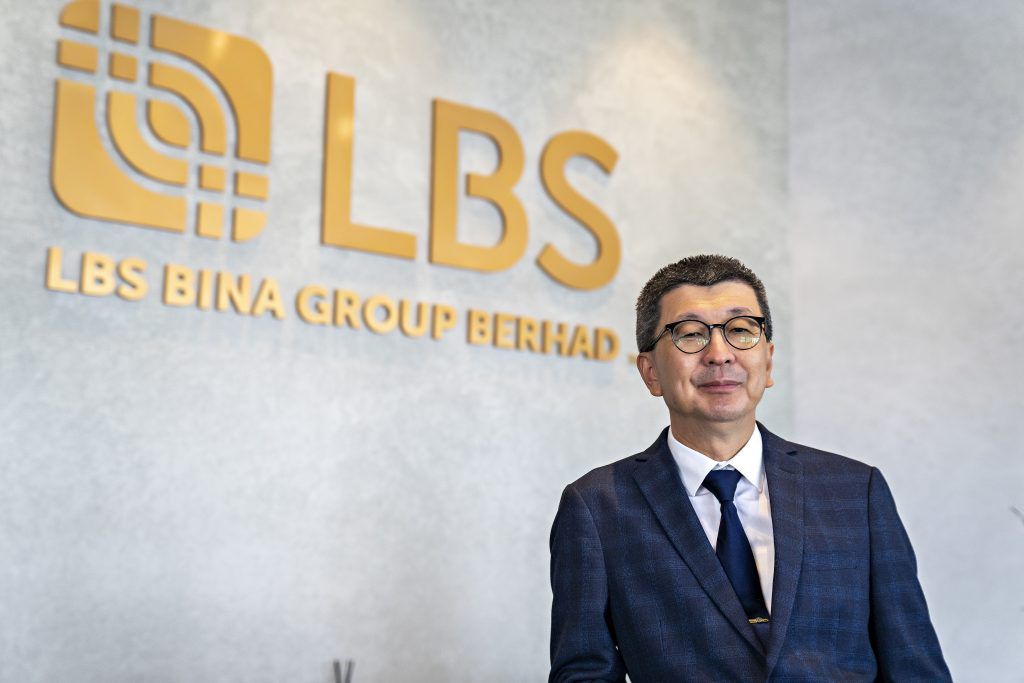 The Institution of Engineers Malaysia (IEM) congratulated Lim, saying that there is no doubt about his qualifications for this well-deserved distinction.
His exemplary accomplishments and profound contributions in the field of engineering exemplify the highest standards of excellence, said IEM past president, Ir Lai Kong Phooi.
"It is with great admiration that I personally assert the importance of Lim's role as an inspirational figure for the younger generation to look up to and emulate.
"As the past president of IEM, I wish to extend my heartfelt congratulations to Lim. He is well-deserved and qualified to be accorded for this professional engineering recognition," he said.
"I wish Tan Sri (Lim) well and successful in all his engineering undertakings," he said.
Lim, 65, graduated with First Class Honours in Civil Engineering from the University of Wales, the United Kingdom, in 1982.
When he returned to Malaysia, he joined the family business, which at the time included lorry transportation and construction.
Within two decades, the company had grown to encompass investments in real estate development, insurance, and tourism.
On December 6, 2001, Lim was named managing director of LBS.
Lim became the primary leader and spearheaded LBS Group to become one of the top players in the property development sector, thanks to his great entrepreneurship, acquired management abilities, and seasoned technical ability.
Lim was appointed executive chairman of LBS on March 1, 2021, following the retirement of Datuk Seri Lim Bock Seng.
He also holds directorships in several subsidiaries in the LBS Group, and is an executive vice chairman of MGB Bhd.
Lim has received outstanding accolades since 1982, in which year he won the second prize in the British Steel Corporation Competition for Design in Hollow Steel Section.
Credit :
https://www.nst.com.my/business/2023/06/917426/lbs-bina-chief-honoured-ir-title-board-engineers-malaysia