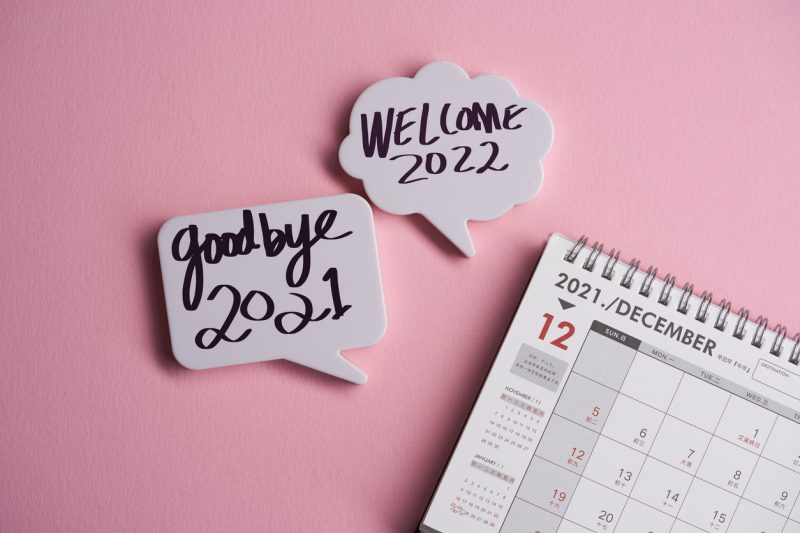 Believe it or not, another year of living with COVID-19 is coming to an end in just a couple of days. Before diving into this article, pat yourself on the back for surviving yet another year of embracing the new normal. It has not been an easy journey, as a matter of fact, it has been really tough for the past couple of years, but we are all still standing here, and for that, we deserve to be proud of ourselves. 
Letting go of the previous couple of years with a renewed resolution to be human, to survive together, to learn together and persevere in the many beginnings that we have yet to witness, will mark the birth of an all-powerful conscious era for us all. These two years will never be forgotten. Not only will it stay etched in the memories of the ones who lost and lived through it, but for all future generations as the years that reminded humanity to never take things for granted.
COVID-19 spared no one, regardless of their age, status, or designation. It impacted children as much as it did elders, countries worldwide struggled to fight, endure, and overcome. While some of us may have managed to stay healthy throughout the ordeal, some unfortunately did not. With the number of daily cases being still relatively high, coupled with multiple virus mutations throughout the year, this is a great reminder that we are still living in a world with COVID-19 so whether we like it or not, we have to still adhere to the SOPs at any given time, even when having a mask on for the entire day gets really suffocating after a while.
Even though events happening in 2021 are not as shocking as the ones in 2020, the constant roller-coaster ride with the mutations did leave many feelings jaded. The world's reaction has been an unpleasant mixture of dread, fatigue, and déjà vu. Almost two years into a pandemic that has claimed more than five million lives and affected billions more, people everywhere are finding it hard to summon the energy for another chapter in the story. 
At one point, it felt like there was no end to this mess and we will be stuck in this cycle of life forever. We were told the only way for us to be able to end this pandemic is by forming herd immunity, so nations joined together to fight this global public health crisis. Vaccinations were developed and administered and just when we thought we were going back to the old normal, new variations pop in and it's back to lockdown.
Given the trend, health officials started to sound the alarm about another public health crisis: mental health. The U.S. Surgeon General said the pandemic's high number of deaths, forced social distancing, and lockdowns of the economies have created new pressure, especially on young people.
He wrote, "It would be a tragedy if we beat back one public health crisis only to allow another to grow in its place."
Being forced to live in a pandemic era arm-twisted many to become conscious of their inner strengths in the toughest times. It marks the beginning of an era of psychological and spiritual awareness and growth. It is not that we didn't know earlier, but COVID-19 pushed us in the direction of awareness, acceptance, digging deep to find the power in our resolve, adjust and adapt to survive. Pain, loss and endings have a way of leaving us to process and think, both being strengths of the human race.
2021 has been a year of both triumphs and failures. On top of the emergence of the Omicron variant that has a much higher infection rate, Malaysia was recently hit by one of the worst floods in decades, resulting in rising death tolls and tens of thousands of people displaced from their homes. Despite the challenges, Malaysians have been stepping up to lend a helping hand to those who have been hit the hardest. This strength among Malaysians is what gives us hope, we have to remain optimistic that the future is brighter. We have yet to win but we are getting there, as long as we continue to stay focused, Kita Pasti Menang!