Posted in Happenings by LBS Admin / October 11, 2019
On this very special day, LBS Bina Group Berhad (LBS) would like to take the opportunity to wish Yang di-Pertua Negeri of Malacca, Tun Datuk Seri Utama Dr. Mohd Khalil bin Yaakob, a very special happy birthday.
Tun Khalil is an exceptional individual with remarkable achievements throughout his 82 years of life. Born in Kuantan, Tun Khalil attended Malay College Kuala Kangsar (MCKK), followed by University of Malaya (UM) where he gained his college education and graduated in Bachelor of Arts. He later undertook a career as a diplomat where he served in Italy, Morocco, Singapore, and Indonesia.
Tun Khalil has had a diverse yet bright career in his political venture. He has the honour of serving under every Prime Minister from the first PM Tunku Abdul Rahman to the seventh and current PM Tun Dr. Mahathir Mohamad. In the Cabinet, he was the Deputy Minister of Education (1982 – 1984), Minister in the PM's Department (1984 – 1986), and Minister of Information (1999 – 2004). He also held the post of Pahang's Menteri Besar from 1986 – 1999. He was appointed as Melaka's sixth Governor in 2004.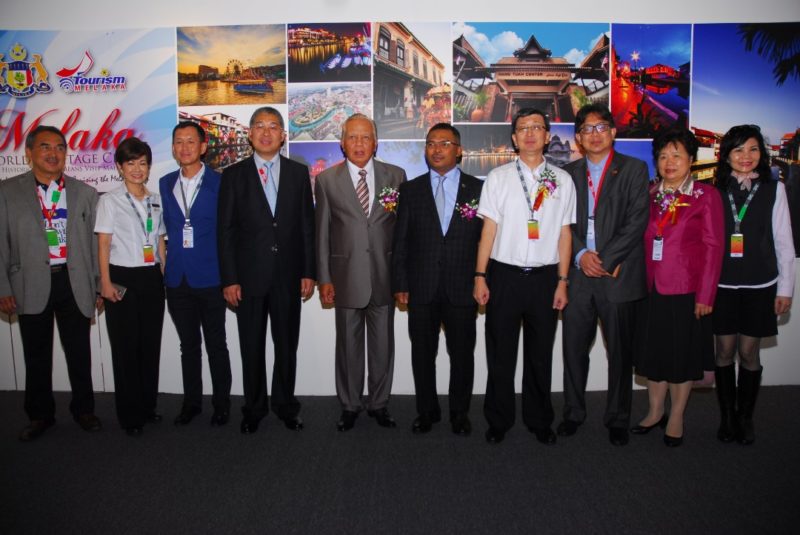 Today, Tun Khalil is a well-known, well-respected governor among Melaka citizens and LBS for his outstanding leadership in state building. He has succeeded a number of ground-breaking accomplishments throughout his 15 years tenure as the Head of the state of Malacca, including having the state listed as one of UNESCO's World Heritage Sites in 2008. This achievement has since served as a great boost to Melaka's tourism industry.
Tun Khalil continuously sets plan to enable Malacca to stand out as a unique state with its own exclusive development branding that is different from other states. Under his wings, the state of Melaka has become a vibrant, multicultural global hub with an ever-growing number of major key projects. Some of the key developments that the state can be proud of include the Melaka coastal reclamation project and the upgrading of the Melaka airport. These projects are part of a series of infrastructural improvements that have been planned as part of his vision to make Melaka a major attraction for foreign investment.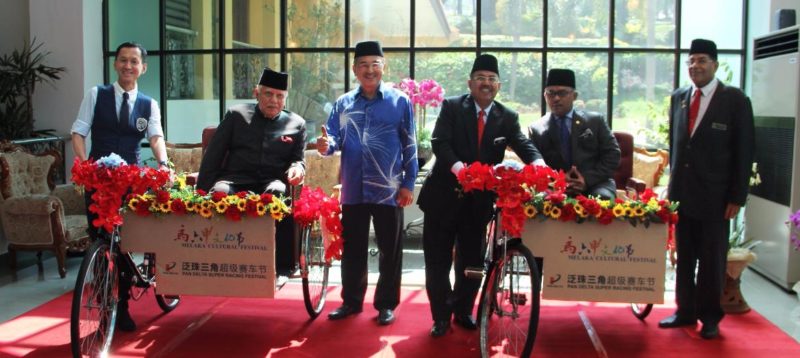 For years, LBS and Tun Khalil, on behalf of the Malacca state government, have mutually supported each other on both national and international levels. LBS admires Tun Khalil's improvement ideas for the state of Malacca; and respects him for he is one visionary man.
In 2017, in support of Tun Khalil and the Malacca state government, LBS helped put Malaysia's cultural identity on the map with the launch of Melaka Cultural and Trade Centre, and Melaka Cultural Festival in Zhuhai, China. It was a part of the Zhuhai International Circuit (ZIC) Upgrading and Transformation Plan. The plan also included the development of a cultural centre to showcase the bond between China and Malaysia.