For over 25 years, LBS Bina Group Berhad has continued to build and deliver affordably-priced homes for Malaysians. In conjunction with LBS Perks & Plusses, we would like to invite you to join us in celebrating this milestone.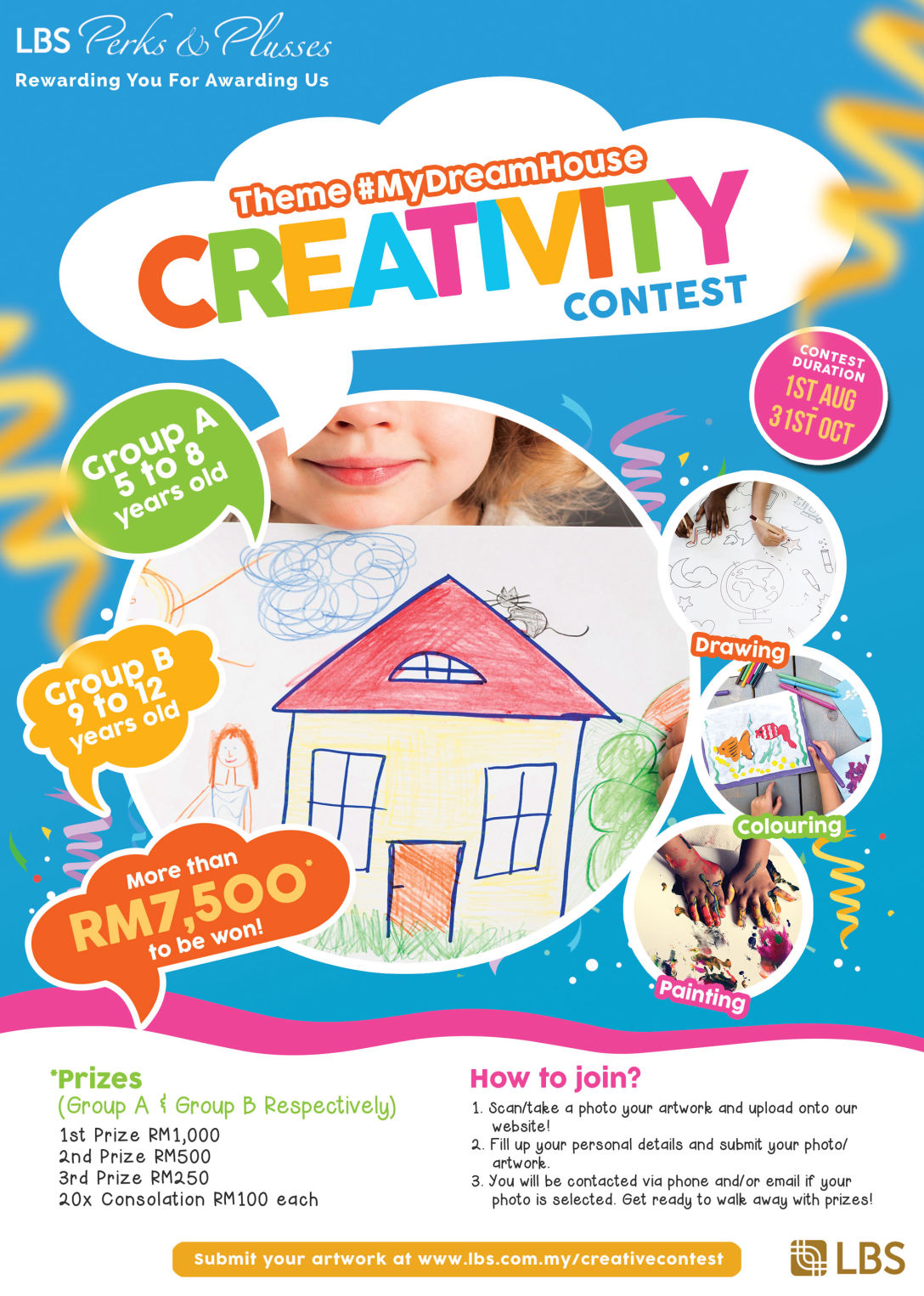 A competition for Kids! Specially for children (5 – 12), we encourage kids to draw #mydreamhouse and submit your most creative-looking dream homes!
With cash prizes over RM7,500 to be won, let us reward you for supporting us for the over 25 years! Submission begins 1st August 2018.
Further details, please visit www.lbs.com.my/contest
#LBSBinaGroup #RewardingYouForAwardingUs